Fall Residential Curbside Clean-up 10/15
10/14/2022
Today is a great time to clean up your property before the snow hits! See the attached photo for instructions of what is or is not allowed.
Saturday, October 15, 2022 is the Fall Residential clean-up for the residents of Lafayette Minnesota.
Items are to be placed to the curb prior to 7 am Saturday morning. Many residents have put items out already.
Images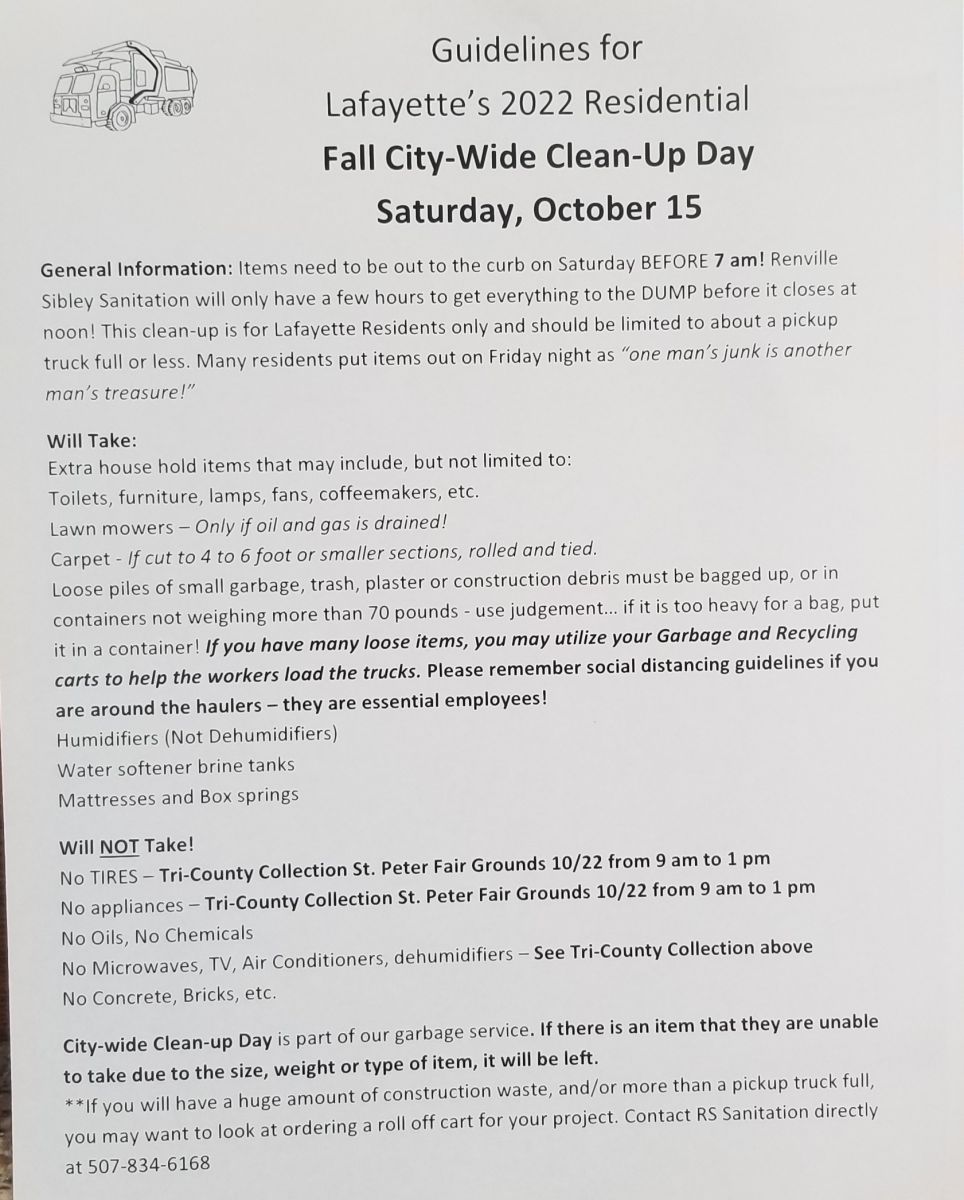 Fall Clean-up Instructions